A famed desert destination of course, wouldn't be complete without sparkling blue pools to cool down its guests. Pools –no matter the shape or size –have become more than just hotel amenities, but prime real estate spots where cabanas and daybeds for rent, are covetable properties. From unique pool perimeters adorned with European décor, to poolside massages and bottomless cocktails, here's our list of the best pools in Las Vegas.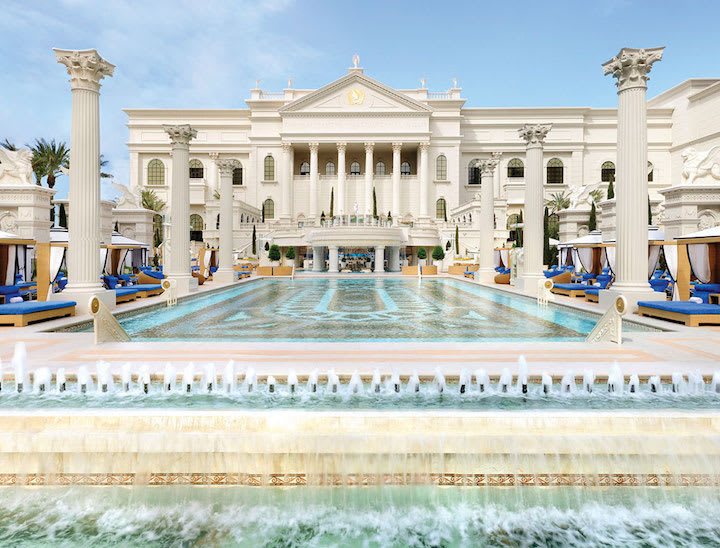 Source: caesars.com
They're not just massive –they're a gateway to Italy too. Classical landscaping, mighty columns, an 18-foot waterfall and Roman statues standing guard around the palatial paradise, give this urban oasis an otherworldly feel. It consists of six pools including the adult-only Venus Pool. It's also the only pool on the Strip that offers swim-up blackjack.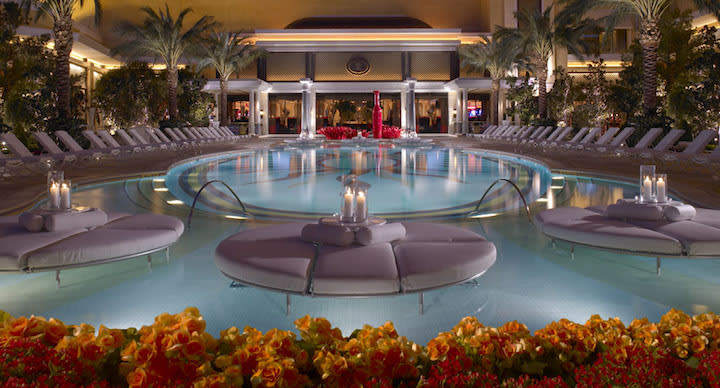 Source: wynnlasvegas.com
Its four pools of varying shapes and sizes are surrounded by manicured gardens, offering a semblance of seclusion and privacy. The narrow part of the pool is stylish and unique, especially with the sprinkling of Evergreen trees around the area. 46 colorful cabanas are loaded with a flat-screen TV with cable, a misting system, a stocked mini fridge, a telephone and your very own hostess.
Source: blog.vegas.com
Thousands of party-goers hit the Wet Republic a.k.a. the Ultra Pool for its saltwater pools, plush daybeds, bungalows and cabanas and the pulsating beats. A DJ booth and a massive LED display complete with special effects turn the pool into a day-to-night party club where pitchers of mojitos are served by models (meaning go-sees are held in lieu of formal job interviews).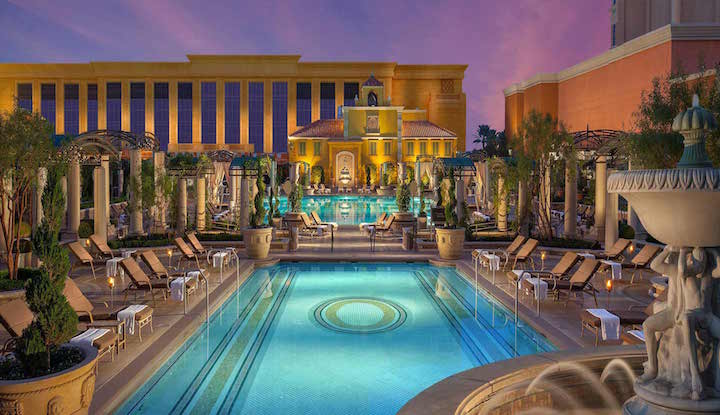 Source: luxuryhotelsluxuryvillas.com
The Venezia tower –a 12-story addition to the hotel–has its own pool garden located on the tenth floor. The elegant Italian courtyard comes with two pools, two hot tubs, plus snacks and cocktails courtesy of Bouchon Bakery during the summer. It's the perfect escape from the busier main pool area of the Venetian Hotel.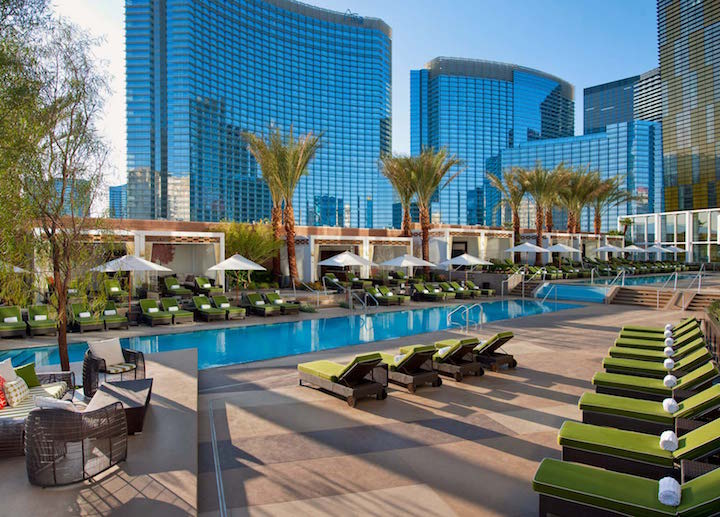 Source: destination360.com
Located on the eighth floor, the sleek and sophisticated pool deck features two pools, two Jacuzzis, one plunge pool and amazing views of the city. The atmosphere is calm and serene –a great alternative to crowded pool scenes pumped by electronic dance music in most Vegas hotels. Here, you can truly relax and unwind, especially with servers circulating the pools to hand out frozen fruit, smoothies or to simply wipe your sunglasses clean. If you're lounging in a cabana, you can indulge in ice cream, pitchers of iced tea, a flat-screen TV, PlayStation 3 and sun care products.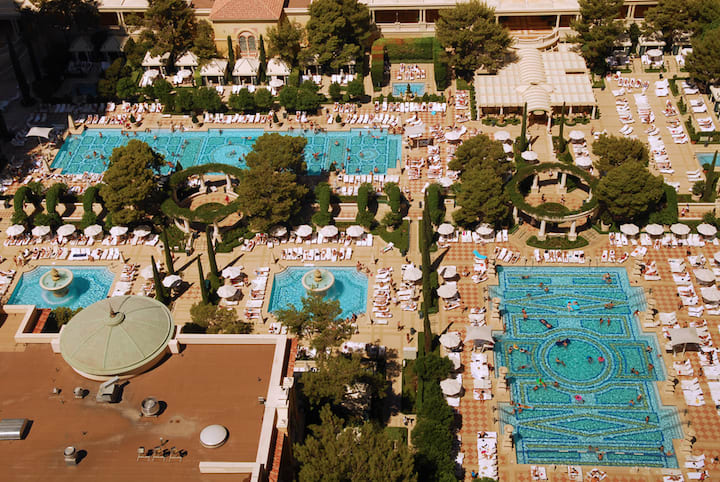 A charming, manicured Italian courtyard is home to four whirlpools, five pristine blue pools and 52 cabanas. The all-paid seating comes with smoothie shots, Evian misters, chilled towels and a personal host. If you're fortunate enough to have a reserved cabana, you can enjoy a fully stocked refrigerator, HD TV and pool rafts. And for the total R&R experience, avail of the relaxing poolside massage.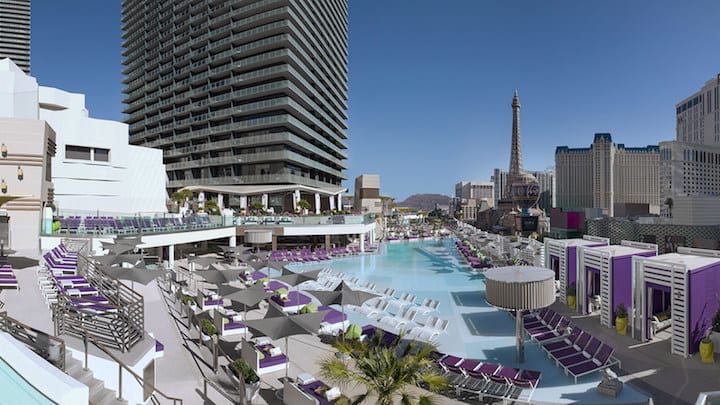 Source: cosmopolitanlasvegas.com
One of the three pool areas in the hotel, the Boulevard Pool offers a spectacular view of the Strip. Take a plunge at the wading pool, lounge at the extra-large daybeds (for sharing), play foosball or ping pong, or grab a cocktail from one of the three bars. Come nighttime, the pool scene transforms into an entertainment hub where Dive-In Movies play on a 65-foot screen or live music performers come to entertain guests.